...
A list of available features can be found at Plugins Features (or can be seen in a later step when the update site is loaded). However, in this tutorial we will install the optional database feature as an example.
...
Choose the Update site from the "work with" dropdown, althouhg it should be already there, it is located at http://odysseus.informatik.uni-oldenburg.de/update/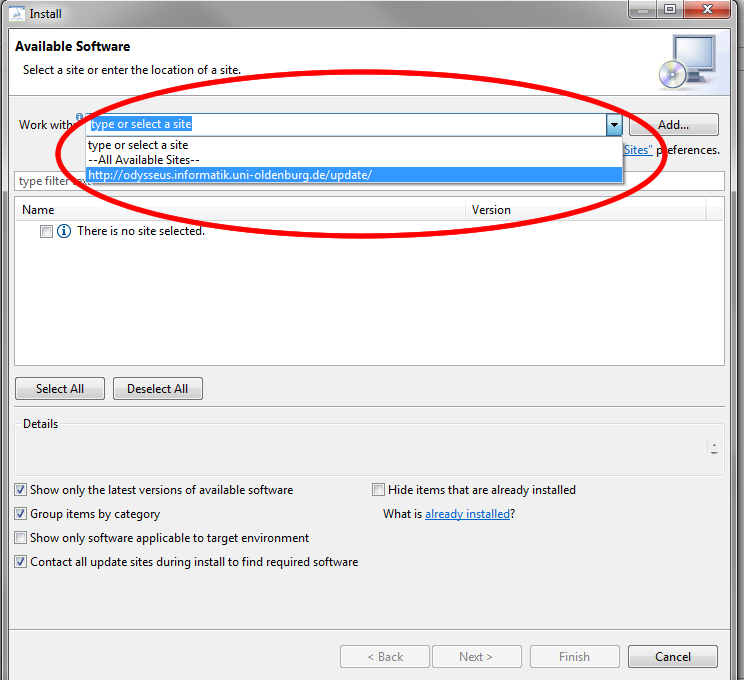 Remark: There is another update site, from one member of the Odysseus team: https://www.kuka.cc/software/odysseus/
3. Choose the features
You should now see all available features. If you choose the options "Group items by category", the features are categorized into two groups: "Odysseus" and "Product Definitions". The first one holds all additional features that can be installed. So, at this point you should choose the features you want to install. In our example, we choose the "Database Feature". Press "Next".
...