Remark: See below, if you are are developing with source code.
If you are developing Odysseus or using the downloaded product, you can custumize the logging behavior. To enable extended logging in the downloaded product do the following:
...
Add the following file to you working directory of Odysseus to see further error messages.
Logging inside Eclipse
If you are developing with eclipse you have the following options to configure the logging.
1) In project de.uniol.inf.is.odysseus.slf4j there are some samples files for logging. If you want to change the kind of logging, you could rename one the file to log4j.xml.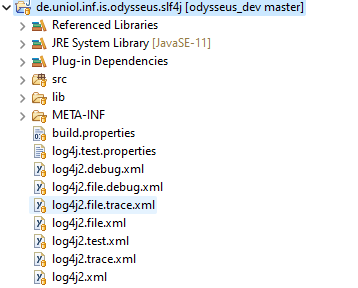 Image Added
2) Another way, is to change the parameter in the product definition